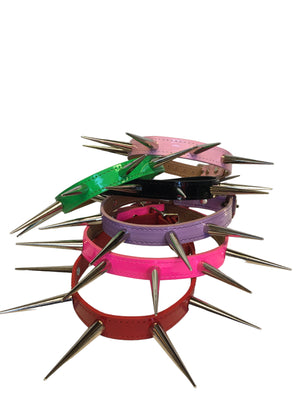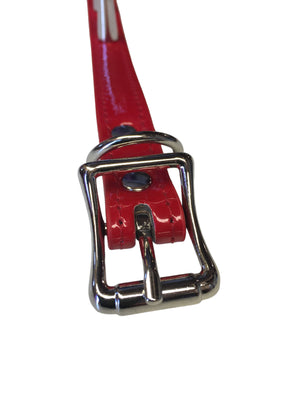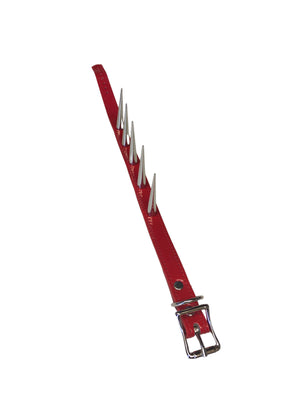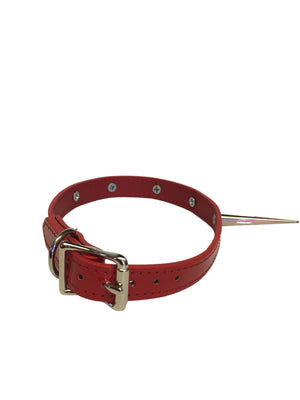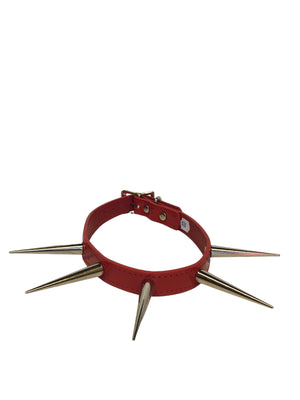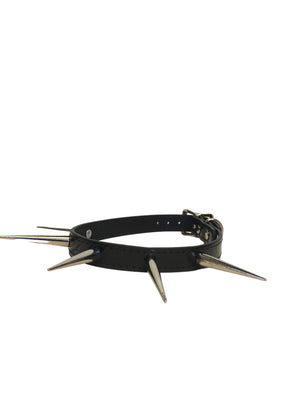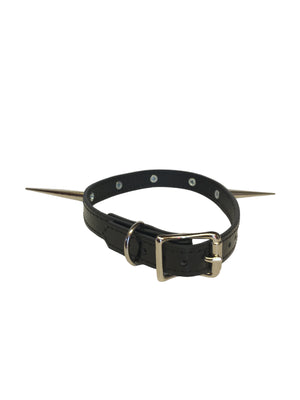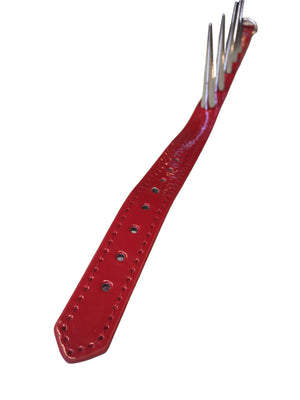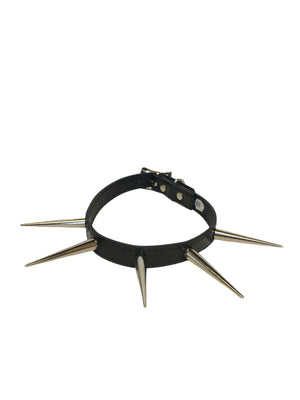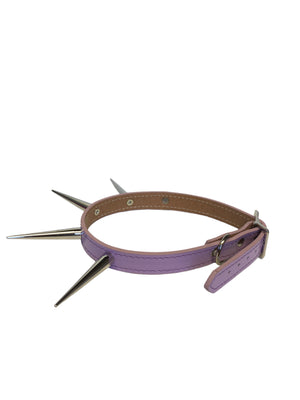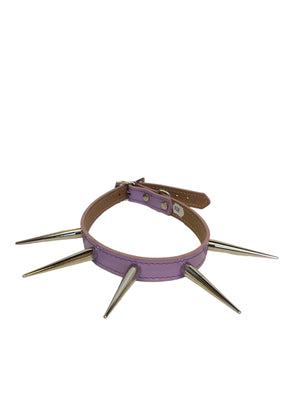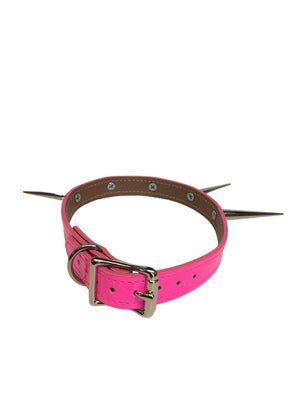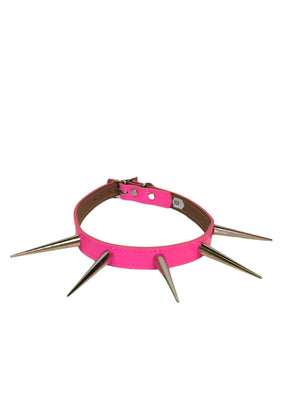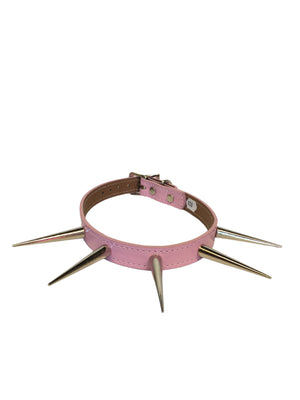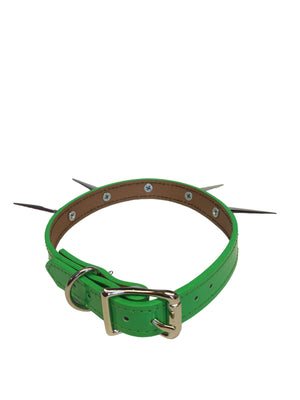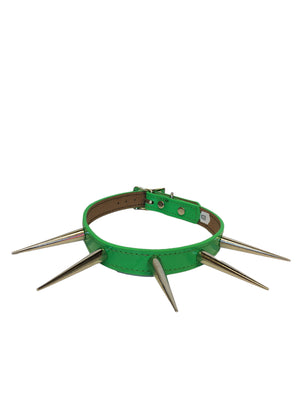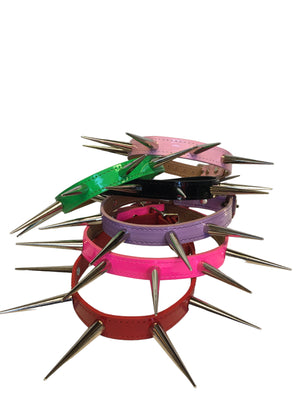 ( Unisex ) Stacy Cone Spikes Vegan Patent Leather Choker
(Unisex) Stacy's Cone-shaped Spikes of Vegan Patent Leather Choker - rock it out with five silver-toned (2.05-inch long!) pointy metal spikes! This choker's band is roughly 0.8 inch wide and features an adjustable buckle strap, plus extra holes can be made if you're needing 'em.
~ SHELL MATERIAL CONTENT ( BAND):
* 100% Vegan Patent Leather
~ CONTRAST MATERIAL CONTENT (spike):
* 100% Alloy
~ Measurement:
* ONE SIZE FIT MOST ADULT
* choker approx. measure 
Shortest neck size is 14″, longest neck size is 17.5″
* Spike approx. 2.05"