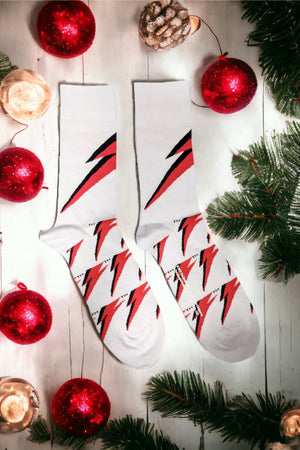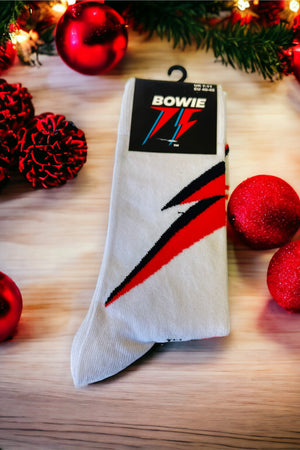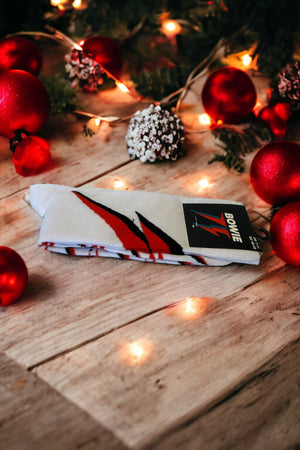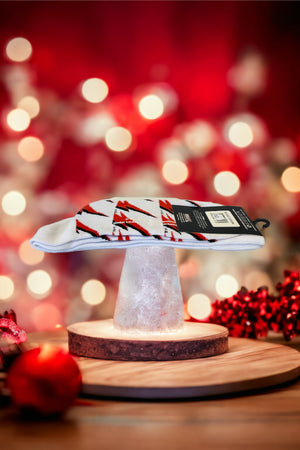 (Unisex) David Bowie Lightning Bolt Patterned Socks
These sublimely stylish unisex David Bowie socks boast the iconic lightning bolt pattern, guaranteed to make a bold, art-savvy sartorial statement. Admired by fans and supporters alike, they provide an exquisite way to express your admiration for the beloved star. Meticulously crafted from a luxurious blend of 85% cotton, 13% nylon and 2% elastane in a pristine white colourway, these official licensed ankle socks are made with great attention to detail in Liverpool, United Kingdom, offering long-lasting comfort and durability.
~ Care Instructions:
* MACHINE WASH IN COLD WATER
* TUMBLE DRY ON LOW FOR BEST RESULTS.