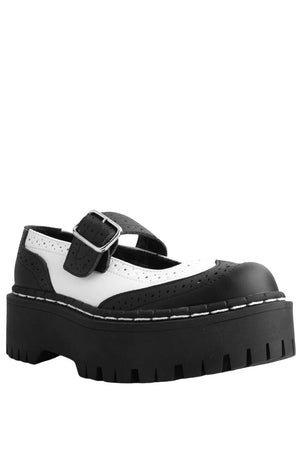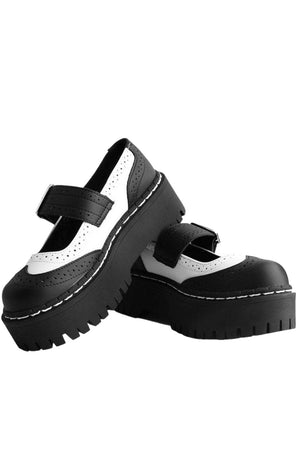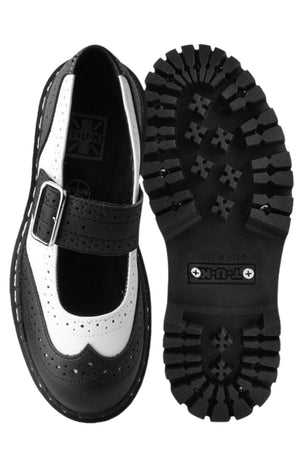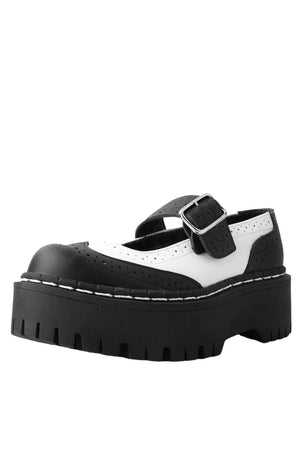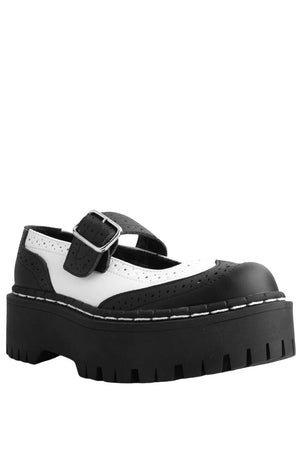 T.U. K UK - TUKSKIN™ VEGAN LEATHER DOUBLE DECKER Mary Jane
These platform Mary Janes add the perfect edge to any outfit. Has a black & white brogue upper made of our high quality TUKskin™ material — polishable synthetic faux leather that is both soft and breathable. Features a platform height that stands at 2" with screws in the sole for extra allure. Comes with removable memory foam insoles for added comfort.
~ MATERIAL CONTENT:
* 100% PU
~ MEASUREMENT:
* HEEL APPROX. MEASURE 2"
* PLATFORM APPROX. MEASURE 1.6"