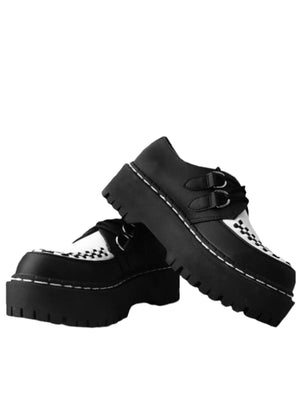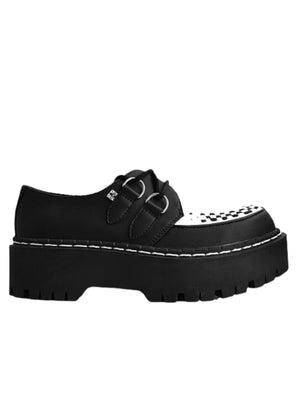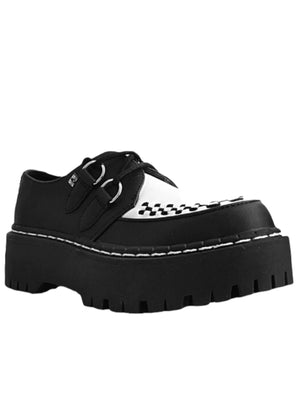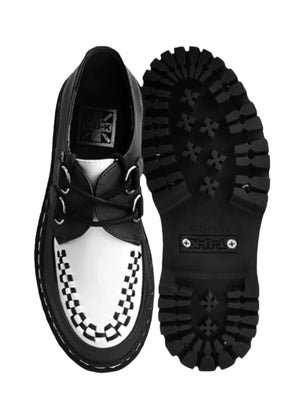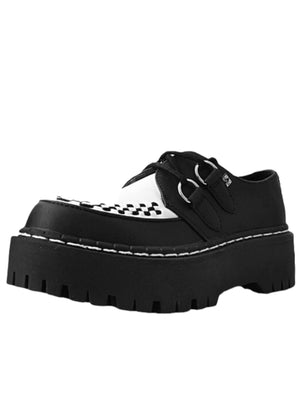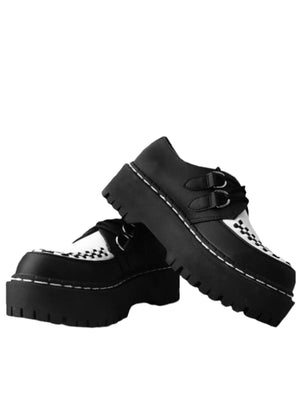 T.U. K UK - TUKSKIN™ D-Ring Interlace DOUBLE DECKER
This high-quality TUKskin™ material features a black & white creeper upper and a 2" platform height with screws for a stylish look. T.U.K. Classic thick soles bring an additional element of style, while removable memory foam insoles provide extraordinary comfort. The material is characterized by softness and breathability, making it an optimal choice.
~ MATERIAL CONTENT:
* 100% PU
~ MEASUREMENT:
* HEEL APPROX. MEASURE 2"
* PLATFORM APPROX. MEASURE 1.55"