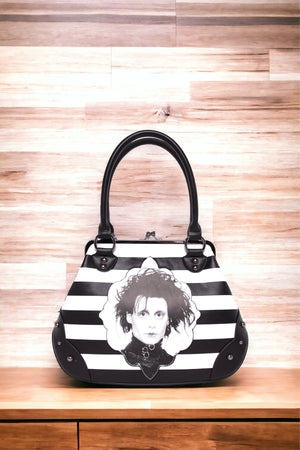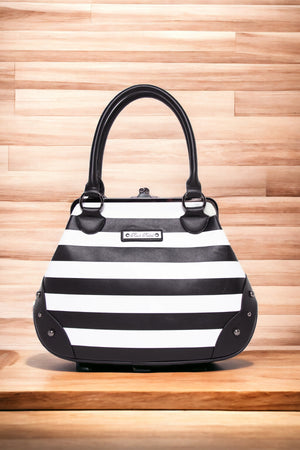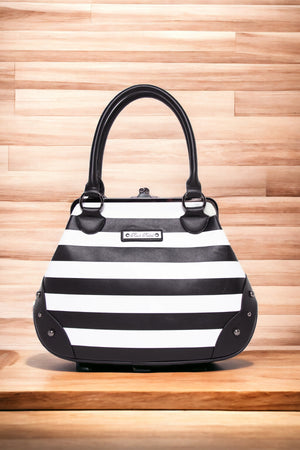 Rock Rebel - Edward Scissorhands Handbag
This classic Edward Scissorhands Handbag is a stylish way to add a bit of alternative lifestyle flair to your look. Officially licensed, it boasts a striped kisslock style that nods to the original cult classic Tim Burton film. Made of high-quality PU leather, it's embossed with custom dome studs and boasts a purple satin lining. Magnet closure and inner and outer zippered pockets complete the look.


~  Shell Material Content:
* 100% PU
~ Lining material Content:
* 100% Polyester
~ Measurement:
* Bag Approx. Measure 15" x 10.5" x 5.5"