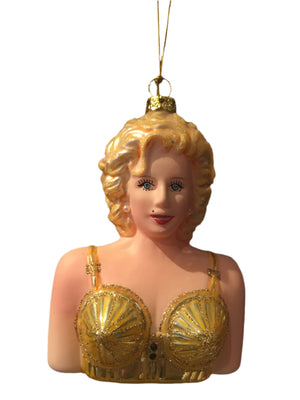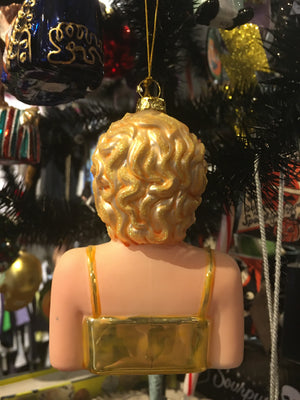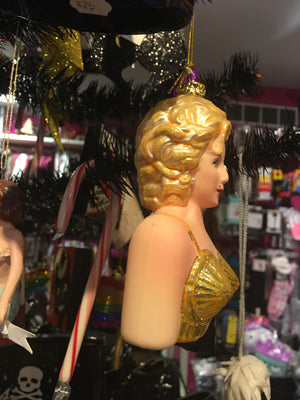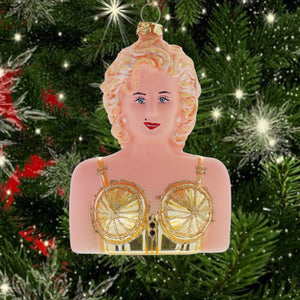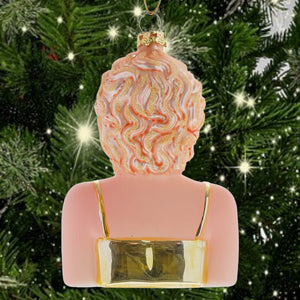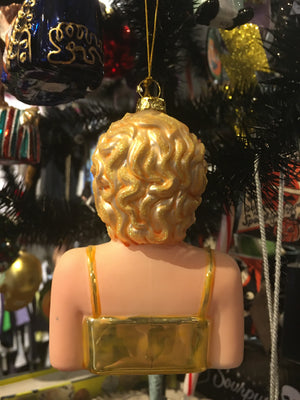 Madonna Glass Ornament
 She is a Pop idol and fashion icon, Madonna changed what it means to be a star from the early 80s all the way to today. This Madonna ornament celebrates one of her most memorable outfits, the gold cone bra dress made by Jean Paul Gaultier for Madonna's Blonde Ambition tour. From the metallic gold with glitter accents to the curly blonde hair and beauty mark above her red lips, every detail is right where is should be. Don't be ashamed, be a material girl and have this Madonna ornament strike a pose on your tree!
~ Material Content:
* 100% Glass + Glitter
~ Measurement:
* 

Size: 5x3x1.75"