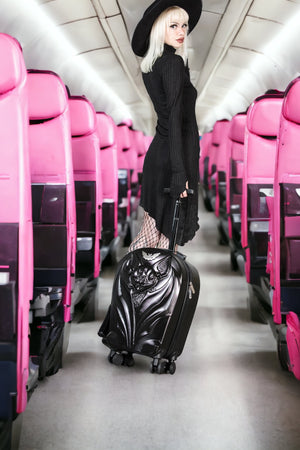 Killstar - VAMPED UP SUITCASE
Vamp up your travel with KILLSTAR's hard protective shell suitcase, featuring a striking bat-shaped design plus a collapsible handle, zip closures, pockets, straps, and KILLSTAR-branded lining. Its 360-degree wheels provide easy mobility.
- Width 24cm/9.4"
- Height 57cm/22.4"
- Length 36cm/14.1"
- Wipe clean.

With KILLSTAR branding, 88% Acrylonitrle Butadiene Styrene 12% Polycarbonate Lining: 100% Polyester. Imported.