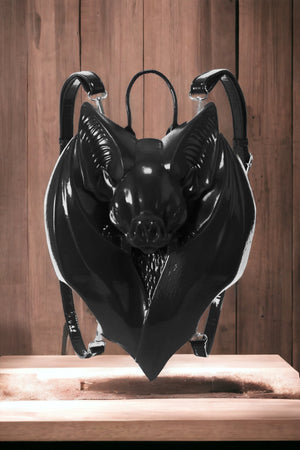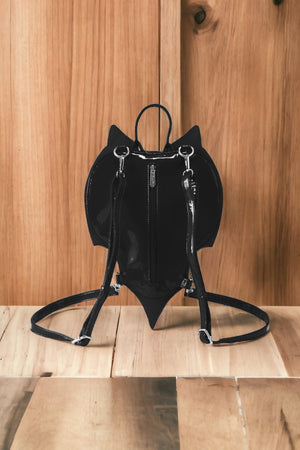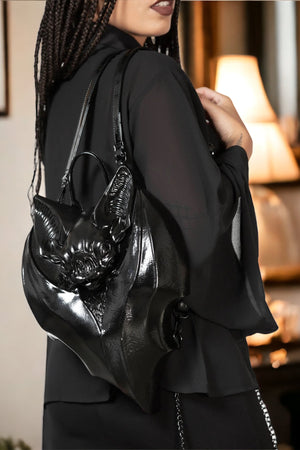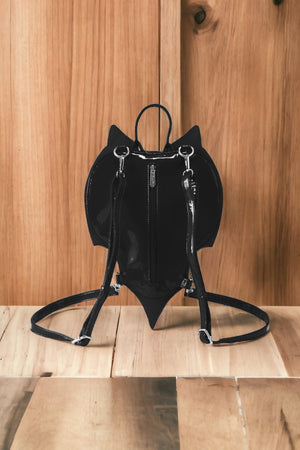 Killstar - NIGHTLY BITE BACKPACK
Unleash your alternative lifestyle with the NIGHTLY BITE Backpack from Killstar! This statement bag is patent sculpted to perfection, with a custom-detailed bat shape and grab handle. Detachable and multiway straps make for effortless styling, while the zip closure will keep all your essentials secure.
- Height 40cm/15.7", Width 28cm/11.0", Depth 9cm/3.4".
- Maximum strap length 103cm/40.5".
- Fully lined.
- Wipe clean.
With KILLSTAR branding, Fabric 1: 100% Polyurethane, Fabric 2: 100% Polyester. Import.