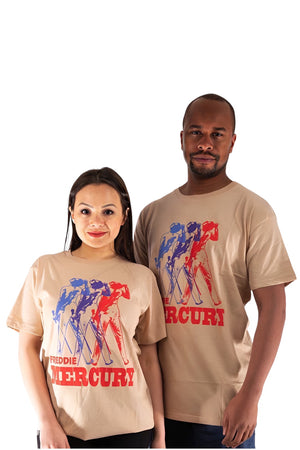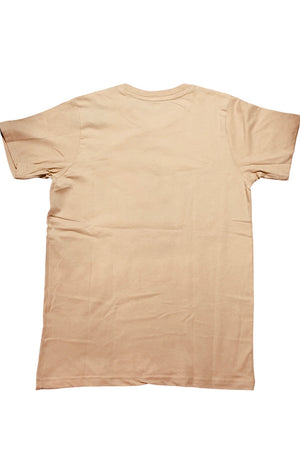 Freddie Mercure MULTICOLOUR PHOTO Unisex Tee
FEATURING SUPER SOFT JERSEY KNIT MATERIAL, UNISEX STYLE BAND T-SHIRT WITH THE Freddie Mercury - multicolor photo & written print ON FRONT, CREW NECKLINE WITH SHORTS SLEEVES.
~  MATERIAL CONTENT:
*

The eco friendly t-shirt blank is manufactured using recycled materials comprising 60% recycled Cotton and 40% recycled Polyester.
~  CARE INSTRUCTION:
*  MACHINE WASH COLD
*  DO NOT BLEACH
*  TUMBLE DRY LOW
*  REMOVE PROMPTLY
~  THE Freddie Mercury OFFICIALLY LICENSED BY Bravado / ROCK OFF LIVERPOOL UK & COPY RIGHT
~ AN OFFICIAL LICENSED Feddie  Mercuru UNISEX T-SHIRT FEATURING THE Multi color image DESIGN.
~  MEASUREMENT:
*  SIZE SMALL APPROX. MEASURED 37"BUST X 26.5"LENGTH
*  SIZE MEDIUM APPROX. MEASURED 40"BUST X 28.5"LENGTH
*  SIZE LARGE APPROX. MEASURED 42"BUST X 29.5"LENGTH
*  SIZE X-LARGE APPROX. MEASURED 47"BUST X 31"LENGTH
*  SIZE 2X-LARGE APPROX. MEASURED 50"BUST X 33"LENGTH