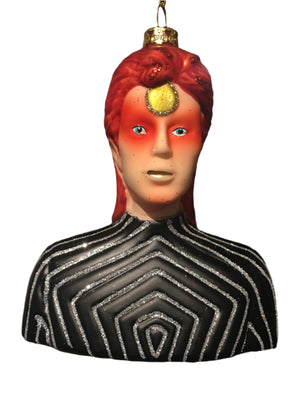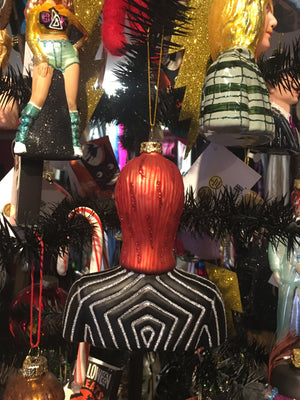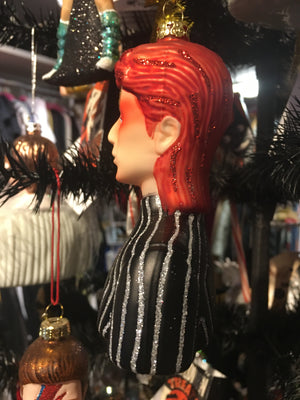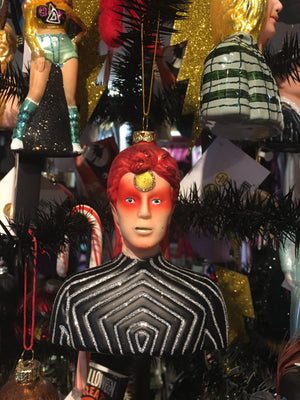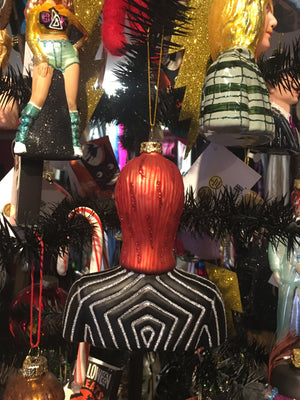 David Bowie Ziggy Stardust Glass Ornament
A rock and roll-inspired glass ornament of the legendary David Bowie, dressed in his iconic bodysuit and space age face paint from his "Tokyo Pop" tour. Adorned with sparkling glitter accents in his hair and collar, this is a stunning replica of one of the many looks created by the visionary designer, Kansai Yamamoto, for the Aladdin Sane tour in 1973.
. HAND-MADE ITEM PERFECT FOR GIFT OR FOR YOURSELF.
*  HAND-MADE BY CODY FOSTER & CO. 
*  PAINTED GLASS WITH A HANGING LOOP AT THE TOP
*  GLITTER DETAILING

~  MATERIAL CONTENT:
*  100% GLASS
~  MEASUREMENT:
*  ORNAMENT APPROX. MEASURED 4"TALL X 4.5"WIDTH X 1.75"D