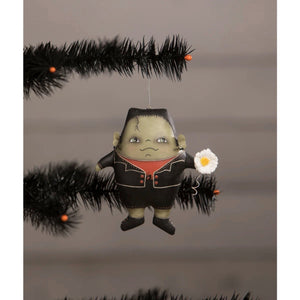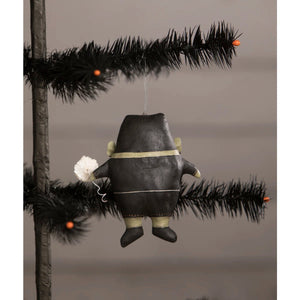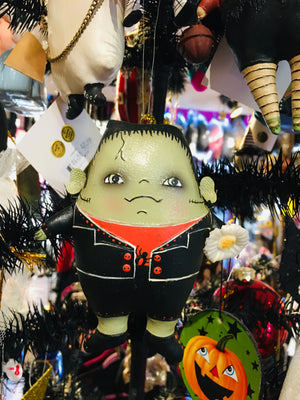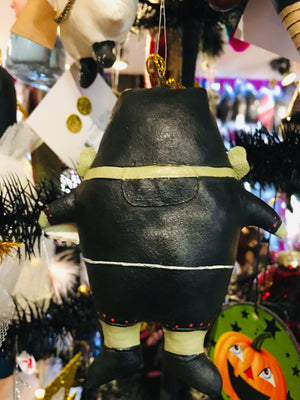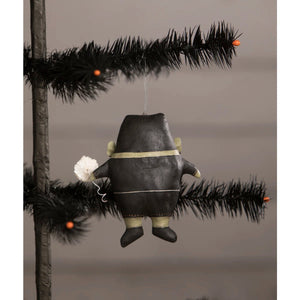 Bethany Lowe - Frank Boris Ornament
Frank Boris, by Robin Seeber, is looking dashing in his Halloween suit. He would be a perfect addition to your Halloween collection. Hang him from a tree or give him as a special gift.
~ Materials Content:
* Hand-painted 100% resin and fabric floral.
~ Measurement:
* 5" x 1.5" x 4"