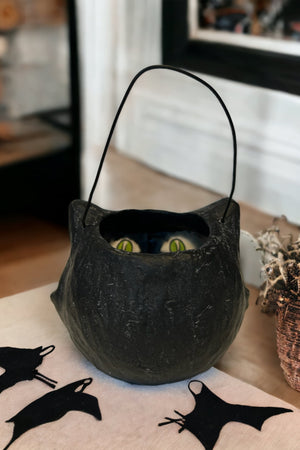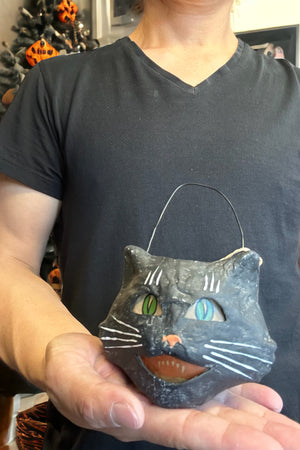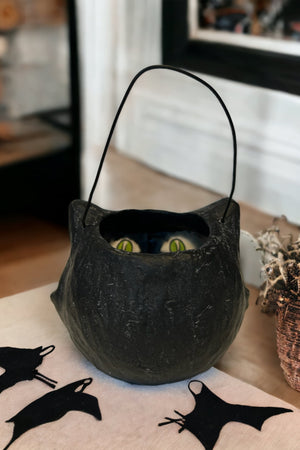 Bethany Lowe Designs - Vintage Happy Cat Bucket
Let the Bethany Lowe Designs Vintage Happy Cat Bucket become an integral part of your festivities this Halloween! Its antique-inspired design radiates a warm, captivating look, with its wide green eyes, cheerful face, and classic accents. For a spooky twist, add a battery-operated tealight and watch it become a ghoulishly enchanting lantern. With this playful piece, your collection will be purr-fectly complete!
~ Material Content:
* 100% Paper Mache & 
Velum & Wire
~ Measurement:
* 4.25" x 3.5"