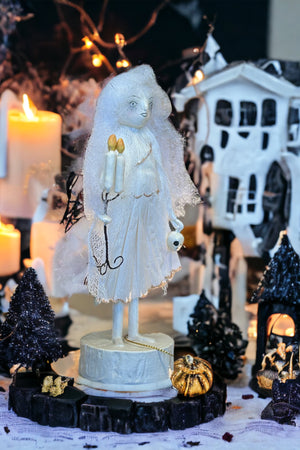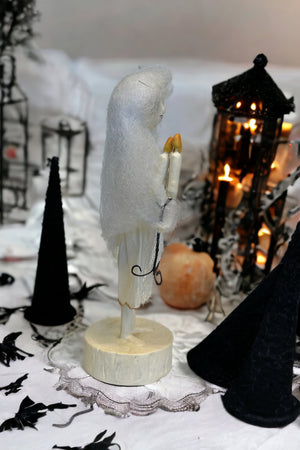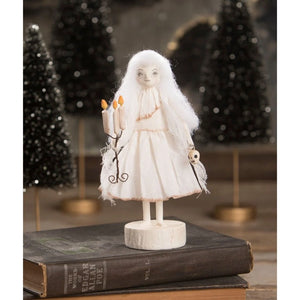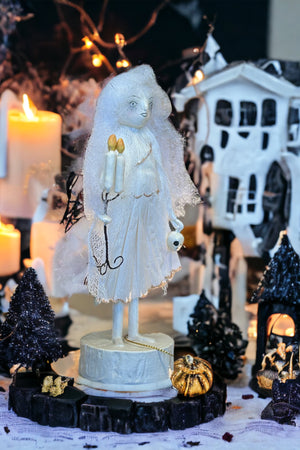 Bethany Lowe Designs - Ghostie Girl With Candelabra
This cheerful Ghostie Girl with Candelabra by Michelle Lauritsen will light up your holiday season. She's sure to bring a smile with her candles that will light your home. Known for quality decorations, Bethany Lowe Designs is a beloved choice of many. With its craftsmanship and attention to detail, your purchase is sure to be a part of your family's holiday for generations.
~ MEASUREMENT:
* DIMENSIONS: 4" X 3" X 7"

~ MATERIAL CONTENT:
*
 HAND-PAINTED RESIN, CREPE PAPER, GAUZE, WIRE, AND TINSEL.