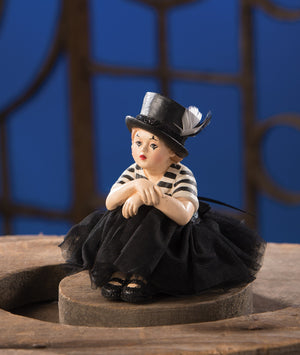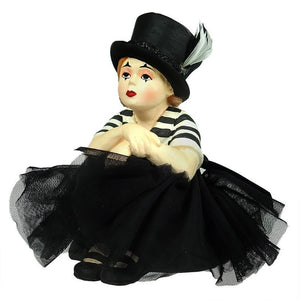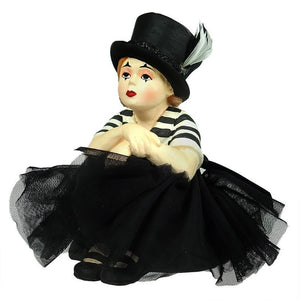 Bethany Lowe Designs - Dime Madeline
A Bethany Lowe Halloween Trick or Treat design. Madeline is a girl who knows what she wants, so this year when she told her mom she wanted to be a Mime for her Halloween costume, her mom went all in and started helping her search what characteristics were important to emulate a true mime. Once Madeline had the costume just right and her mom painted her face white with the red lips, black tear drops below each eye and exaggerated eyebrows, she assumed the position of a speechless, but miming mummer. Even though it is Halloween and she should be asking for tricks or treats, there will be NO speaking for Madeline tonight!
~ MATERIAL CONTENT:
* 100% resin
~ CONTRAST 1 MATERIAL CONTENT:
* 100% tulle
~ CONTRAST 2 MATERIAL CONTENT:
* 100% feathers, ribbon & GLITTER
~ MEASUREMENT:
* 4
" X 3.5" X 3.5"