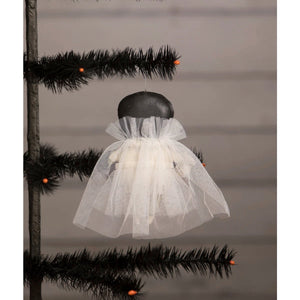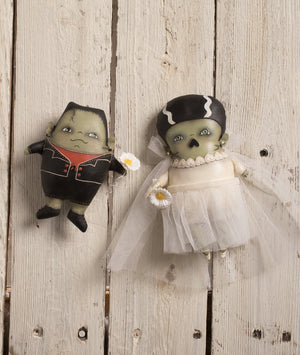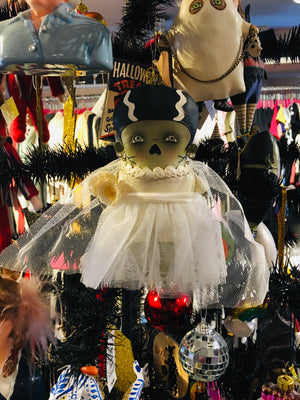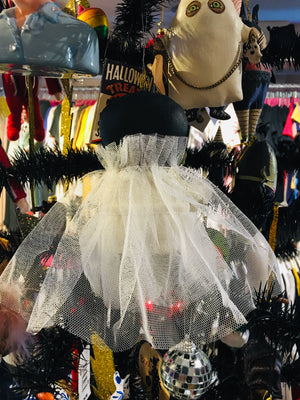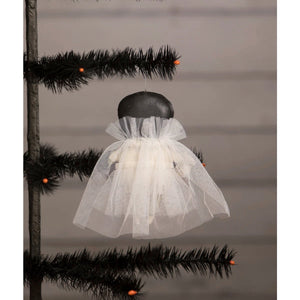 Bethany Lowe - Bride Elsa Ornament
This captivating Bride Elsa ornament by Robin Seeber, is the perfect addition to your Halloween collection. She would be perfect for hanging on a tree or given as a special gift.
~ Materials Content:
* Hand-painted 100% resin, 100% tulle, ribbon, and fabric floral.
~ MEASUREMENT:
* 

6.5" x 1.5" x 4"